Having found a happy place in my life (please read my story to catch up to this point) it gave me time to think about what I wanted to do next with my photography, where I wanted to take it and who as a photographer I wanted to be. And after months of having that time I still really didn't know.
Not knowing what to do next or where you want to go can be a very frustrating experience, and for those in this space of uncertainty at the moment I guess the only advice I can give you is...change. Try different things, force yourself outside of your comfort zone and specially when you get to that point where you are frustrated with how little you have done with your time so far, just say yes.
So I was starting to head towards a negative head space with my work, the business was going fine and everything outside of photography was as it should be but I could feel my self starting to slip into a downwards spiral. And it wasn't until a photographic mentor of mine slapped me in the face with it that I even noticed I was doing it. I had been making up excuses for who knows what reason and delaying a personal project I had been planning for months (if not years).
The South Island of New Zealand
The amount of planning that I had done for this trip took months so to hopefully save you some time these are the points that I felt were the most helpful.
Transport & Accommodation
I looked car rental, tenting, hostels, hotels, camper vans, driving my own car down from where I live in Taranaki or selling my car and buying a van to convert into a camper. But as I mentioned above, all of this was just fuelling the excuses and I just need to do it. In the end I settled on a camper van from
Mighty Rentals
. 
It is worth noting that traveling between May and October is A LOT cheaper than during the summer months, but you do run the risk of having the emotional New Zealand weather turn on you, which brings me to my next point.
I had plans for this trip to be a commercial success, lots of pretty mountains at sunset and wharves at sunrise, the kind of stuff that sells easily. But my first night down there and for many nights to come the weather didn't play along. I had four different wharves / jetties planned to visit and I spent hours driving each day only to find every single one of them was submerged below water as the rain kept pushing the lake water levels higher and higher. In the two weeks I spent travelling around I had three severe weather warnings and for the last three days a pretty decent snow fall. For this to happen when you are chasing sunsets can be very troubling. But there is only one way to adapt when your dreams of chocolate box images are being flush down the drain...go fine art.
Moody skies and god rays between the clouds make for fantastic content. But I was after the opposite so training my self to switch between the two different mindsets is what saved this trip for me. I shoot bright and pretty when the weather was trying to make my smile, and stopping my camera down a notch when the sun had decided it had had enough of me.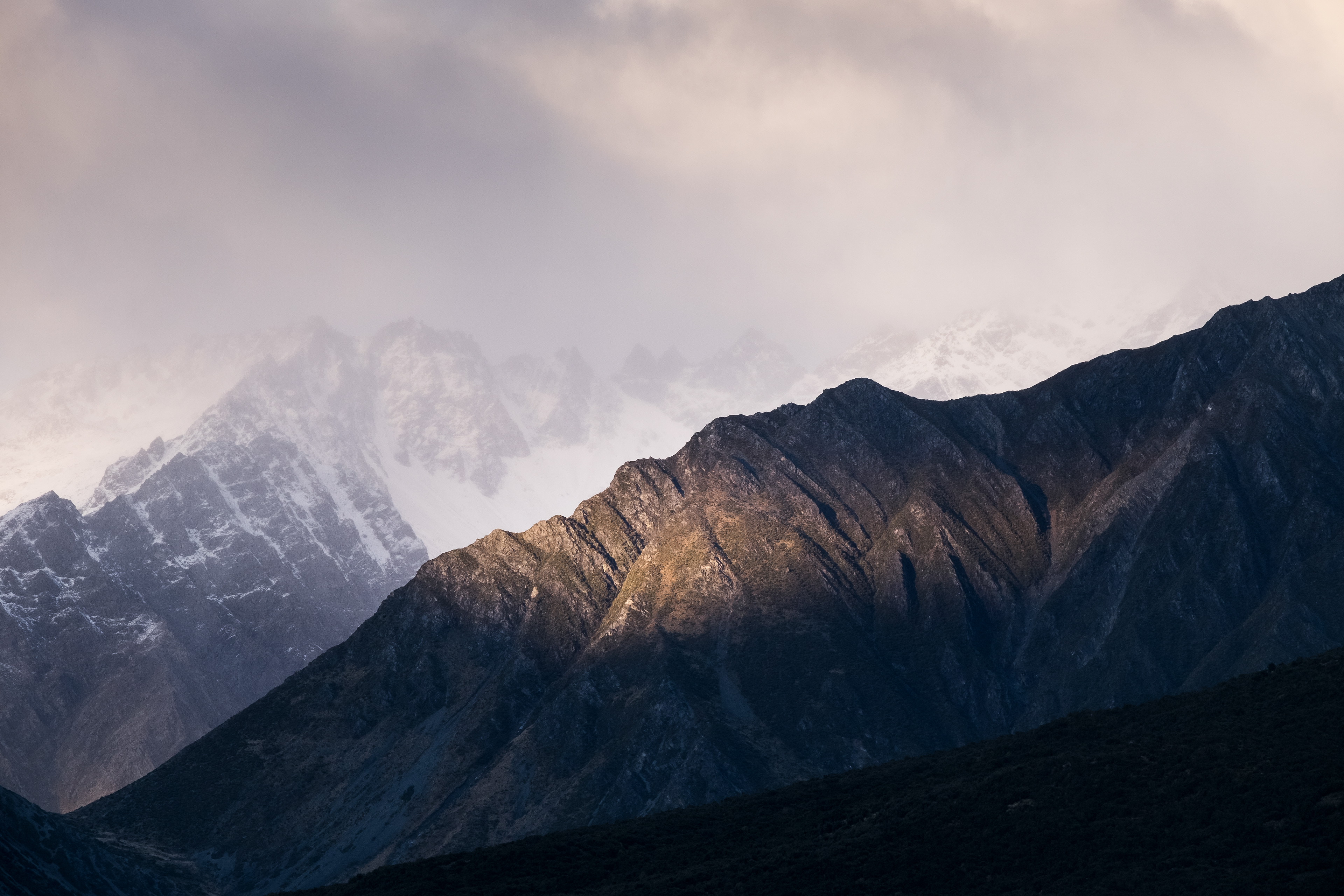 There are so many fantastic spots around New Zealand and I thought planning to visit them all would be a waste of time. I knew I would find gold  along the way, but even still I needed goals for each day. 
Using Google image search and Google maps was a great way to find locations and plan out my trip. 
Having a GPS to navigate for me meant I didn't need to worry about where I was going and could spend more time looking at what was around me. Don't 100% trust a GPS though, more then once it sent me down odd back roads because they were more direct rather then keeping me on the main road. So to make it really simple these are the locations I found photographic gold at.
Lake Tekapo, Mt Cook, Wanaka, Milford Sounds, Nugget Point, St Clairs Beach Dunedin.
Six locations...thats it? Everywhere else I had planned turn to custard due to the weather, but for every spot that didn't work out I found plenty more that saved the day. Having all day to travel from one location to the next meant I always had time to pull over, go for a walk and explore. Don't get me wrong I spent 4 nights at Mt Hook trying to capture one shot and did the hooker valley track fives times in just over two days to get that shot. But the very best stuff I didn't plan for. If all I do next time I travel is drive down odd side roads every sunset and sunrise I am confident the trip would be a great success. 
Prints from the common locations sell well but for competition they are VERY hard to impress with, the locations have been seen many many times before. To find something different, to truly impress I believe you just need to go exploring.
After doing a few road trips around the country I had work out that most of the extra stuff I kept bringing "just encase", I never used. But aside from things like clothing and toothbrush here are the items I would never leave how without next time.
Camera Gear: Fujifilm X-T1 (& a X-T10 for timelapse and backup) 10-24mm F/4, 16mm F/1.4 (which I only used if it was raining) 50-140mm F/2.8. Manfrotto Befree tripod, Benro & B+W 10 stop (1000ND) filters and a polariser filter.
Car charger for my phone, plus a 40+ hour audio book to keep my mind entertained while doing long drives/hikes or waiting for sunrise/set plus a small set of headphones and a small selection of new and peaceful music (this is amazing to listen to when sitting under mountains in the middle of no where)
A really good pair of hiking boots plus a ton of warm socks and thermals.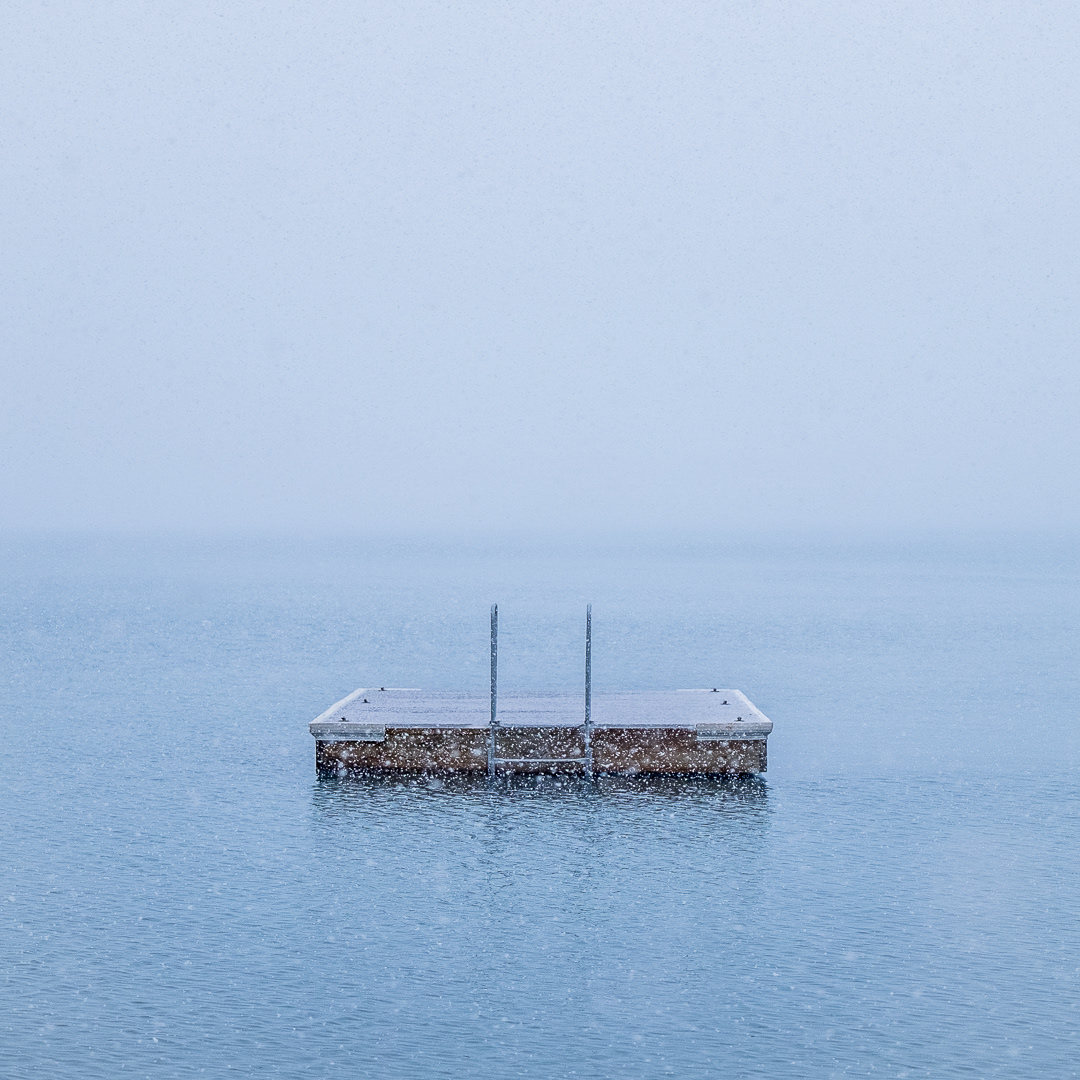 There was easily more to this trip then what I have mentioned above but for the sake of time and space these are what I would consider the key points for me. But if you have any questions about this please feel free to send them to me at